We've all idolised James Bond in one way or another, and while tuxedo free-falling may always be a dream, we can enjoy an adrenaline rush every now and again. If you're not one for a week at the beach then use your relaxing time off to get your blood pumping. Some of these options may seem that a ludicrous rush of blood to the head, but they will forge memories you'll never forget. So don't sit at home gathering dust, sell unwanted dvds and seize the day by travelling the world.
Bungee Jumping, Macau Tower
This growingly popular tourist spot is a convention and entertainment centre in China. More than 1,100 feet from the ground it boasts theatres, restaurants and shopping malls. But, for the more ambitious it also has a Skywalk around the outer rim and a 233 metre "skyjump" – the second highest in the world.
Fans of 'An Idiot Abroad' will remember Karl Pilkington chickening out of this adrenaline rush before Warwick Davis took the plunge. Ideal for the junkie within you, the panoramic views make it one of the top spots for an amazing adrenaline rush.
Everest Skydive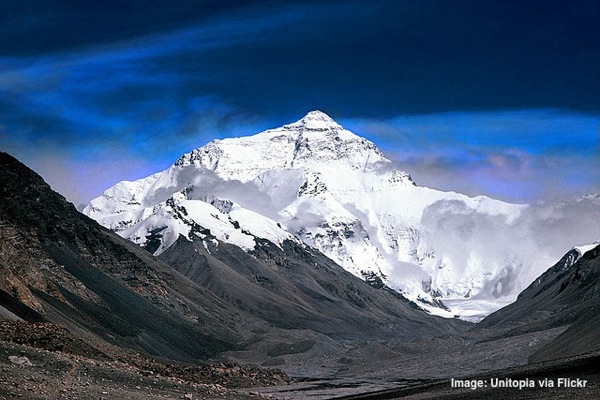 About as close as you'll get from free-falling out of a plane, this is a adrenaline-filled 29,000 foot fall. There aren't many people who can say they've reached the top of Mount Everest, and there are few who have done this extreme skydive. At $25,000 for solo skydivers, it's not the most wallet friendly trip you could plump for, but in terms of adrenaline and thrill seeking there are few that come as close as this.
An 'easier' way of reaching the top of Mount Everest, there is plenty of preparation to be done by the experts. The free fall lasts up to two minutes – which can feel like a lifetime – before the parachute opens. A trek of four days is needed to get to the landing zone before the real adventure begins!
Death Road
Trips to South America are often billed as dangerous before you even set off, but the name of this road in Bolivia makes sure you know the dangers. As many as 300 motorists die on this road each year, and it has become somewhere adrenaline junkies flock to in order to feel the thrill of riding on a sheer cliff edge outside of La Paz.
Human Remains, Belize
Ever heard of the 'Crystal Maiden'? Probably not, and you might be best leaving it there. But, if you feel the desire to trek through the jungle in Belize searching for the skeleton of a Mayan princess then this might be right up your street. Wade through rivers before exploring the Actun Tunichil Muknal cave for an experience of a lifetime. Just note that the cave is claustrophobic and can only be entered by swimming into the darkness.
Zambezi River Rafting
We complete our top five with the white-water Grade V that you can enjoy/endure in Zambia and Zimbabwe. With huge drops, strong rapids and unforgiving gradients, the fact that one of the rapids is 'Oblivion' tells you all you need to know. Day trips cost upwards of $100 but when you step out of the raft at the other end your pinball-esque experience will have been well worthwhile.